Where can I find a pediatric dentist Upper East Side?
When you bring your children in to visit their
pediatric dentist Upper East Side
, you're doing your part to be proactive about their oral health. At the office of Irina Starik DMD, our experienced dentist has developed a reputation for providing exceptional quality dental care. With a commitment to elevating the standards of care for her patients, Dr. Starik and her compassionate staff are dedicated to providing the gentle, precise, and conscientious treatment you and your loved ones deserve. Whether your kids are getting ready to start the school year, or are experiencing a dental emergency, the office of Irina Starik DMD is an exceptional resource.
Pediatric Dentist Upper East Side
One of the most important things you can do for your children's oral health? Get them started on a routine preventive care program with your
pediatric dentist Upper East Side
. Preventive dentistry is the tried and true method for preventing—even eliminating—the development of a wide range of dental conditions. Since children are statistically at an increased risk for developing cavities, your pediatric dentist provides a range of essential services to help protect their developing smiles. From teaching your kids about the harmful effects of a diet rich in sugar, to personalized instruction in the proper methods for maintaining their oral hygiene at home, your children will develop the opportunity to develop good habits and a positive attitude about caring for their own oral health. When your kids come in for their checkup, they'll also receive a professional teeth cleaning, so that any plaque buildup can be expertly removed. By coming in for routine preventive care every six months, your pediatric dentist will be able to detect any dental conditions early on, when they're easiest to treat.
When it comes to your children's oral health, being proactive can make all the difference. For the exceptional quality preventive dental care of an experienced
pediatric dentist Upper East Side
, contact the office of Irina Starik DMD today!
175 East 79th Street - Suite 1b
New York, NY 10075
(212) 203-4799
By Lenox Hill Dental
February 6, 2018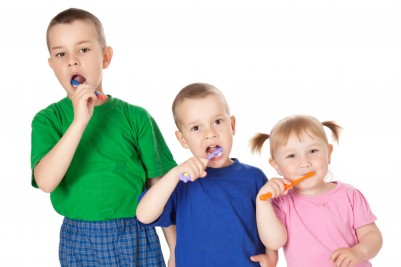 Blog Posts
Follow Us